Viewed more than a million times, a video clip circulating online (here) is suggesting the Independent National Electoral Commission (INEC) has deliberately omitted the Labour Party's logo from the ballot papers in the ongoing Nigeria elections.
Africa's largest democracy is holding its presidential, senatorial and house of representative elections on February 25, with polling originally scheduled for 8.30 am and will end at 2.30 pm; all voters in the queue before 2 pm would be allowed to vote.
"INEC e no go better for your papa…..no labour party logo on some ballot papers ……una go see madness …..go ask about me !!!!!!" a Twitter user posted on the micro-blogging platform in pidgin English.
A screenshot of the Tweet
What are the facts?
Checks from the Independent National Electoral Commission's (INEC) final list of candidates for the national elections showed the Labour Party did not have a candidate approved to participate in the Lagos West Senatorial elections.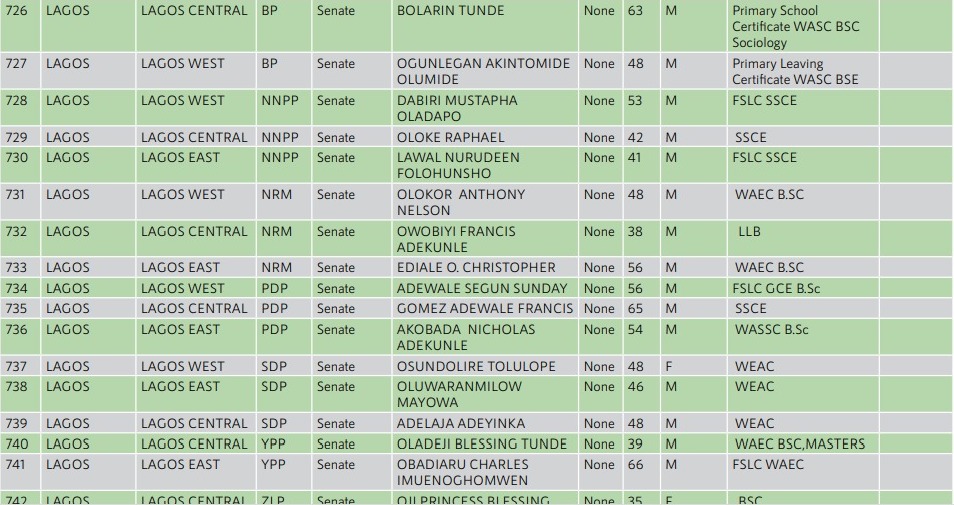 This has been subsequently confirmed by a Presiding officer, David Amosu: "Yes, there is no candidate…If you have any complaints you have to go back to the INEC office to go and make your complaint," he stated when questioned by some concerned voters.
So, even though it is true that the Labour Party's logo was not on some ballot papers, according to INEC officials that is only because the party did not field any candidate for the senatorial election in Lagos West.
Earlier, the Chairperson of the Labour Party in Lagos State, Dayo Ekong had in a statement criticized the removal of the party's logo on the ballot papers and called for the postponement of the elections.
"It is unimaginable that the Lagos electorate will only vote for the Labour Party Presidential Candidate for the elections slated for Saturday, February 25, as INEC made no provision for the election of the Party's Senate and House of Representatives Candidates," he said in a statement.
According to the Labour Party, it had duly submitted a list of its candidates in Lagos and court orders to INEC and was bewildered by the election management body's actions.
 By: Rabiu Alhassan