Liberia is going into a presidential run-off election on Tuesday, November 14, 2023, between incumbent President George Weah and former Vice President Joseph Boakai.
 At the end of the first contest which included 20 presidential candidates, none obtained the absolute majority of votes cast (fifty percent plus one vote).
 "Elections to the office of the President and Vice President of the Republic of Liberia shall be conducted on a two-round electoral systems. The first round shall be determined by an absolute majority of the valid votes cast. If no candidate obtains an absolute majority (fifty percent plus one vote) in the first ballot, a second ballot shall be conducted on the second Tuesday following the announcement of the results on the first ballot," the country's constitution provides.
At the end of the polls on October 10, 2023, George Oppong Weah, and the Former Vice President under the administration of Ellen Sirleaf Johnson, Joseph Boakai, had 43.83%  and 43.44% of the total votes cast.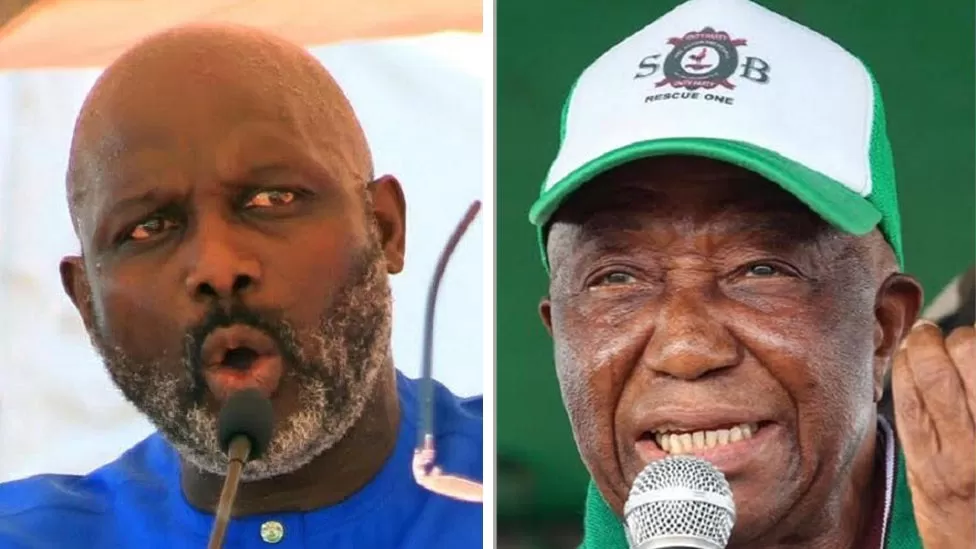 The incumbent President George Oppong Weah, contested on the ticket of the Coalition for Democratic Change (CDC)  while former Vice President, Joseph Boakai, represented the Unity Party (UP).
According to Liberia's National Elections Commission, 1,949,155 voters participated in the first round of voting across 5,890 polling places.
By Gifty Tracy Aminu